When contacting Support its in your best interest to include a VCM Suite Infolog while connected to your interface (and preferably the vehicle) in question this is to ensure that we have all the necessary info to try and effectively diagnose your issues.
To gather a VCM Suite Infolog see the following steps:
Step 1:
Click the VCM Suite Info button in both the VCM Editor and VCM Scanner programs.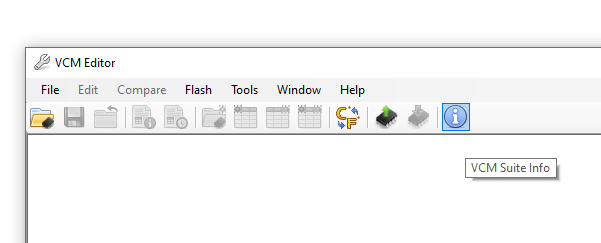 Step 2:
Click the blue i to poll the software and the vehicle for info.
Note: Make sure your cable is connected to the vehicle and the vehicles key is in the ON position before you click the blue i.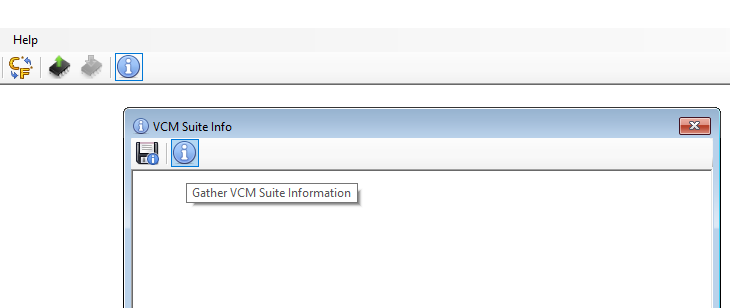 Step 3:
After step 2 has completed (can take between 5 and 20 seconds) you are ready to save the info.
Click the Save icon in the info log. This is the file that you will need to e-mail us.


---