Problem: You read your PCM and then try to open the file with VCM Editor. However, a window pops up and states that the "Definition failed to load."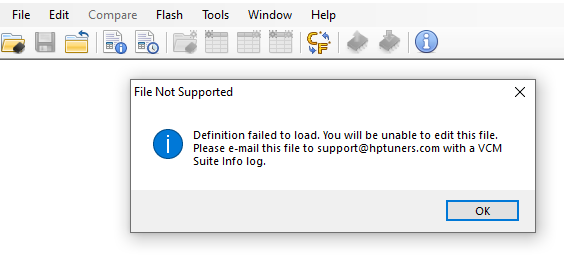 Solution:
1. Download (or re-download) & install the latest BETA software from our website. Retest the file to see if you still receive the error. If you still get the error proceed to step #2.
2. Start a Support Ticket and provide the .HPT file as well as a VCM Suite Infolog while connected to the vehicle.
3. We will send you an update as soon as support for the file is added to a new version of the software.

Note: This error usually means you an operating system we have yet to come across. It may take a few days to map the calibration.