The Detect Protocol Failed error is caused by noise in the vehicle's communications or because an MPVI2 needs to be resynced.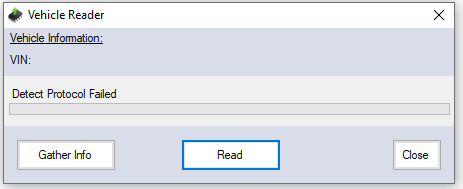 If you have an MPVI2, make sure your computer is connected to the internet and open VCM Editor. Then, click the Help tab and choose the Resync Interface option.

If the issue persists after a successful resync (or you have a first-generation MPVI), we suggest using a bench harness to read and flash the vehicle.

If you try everything above and still have an issue please open a Support ticket and send us the following:

1) A VCM Suite Infolog.
2) A Debug.dat file from your PC located in Documents\ HP Tuners\ Settings.