Issue:
VCM Scanner or Editor is giving the error "Invalid Application Key" and you have verified the Application Key is correct and the most recent.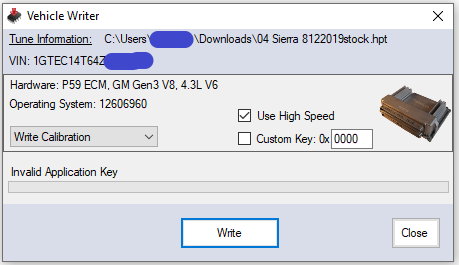 Resolution Process:
1. Uninstall all VCM Software on your computer
2. Go to ...My Documents and delete the "HP Tuners" folder
3. Download and install the latest BETA software.
4. Click "Help", select "Application Keys" enter the most recent Application Key for this MPVI


If the Problem Persists:

Start a support ticket and provide a VCM Suite Infolog.